Mould infestations at Sydney social housing block leaves residents living in fear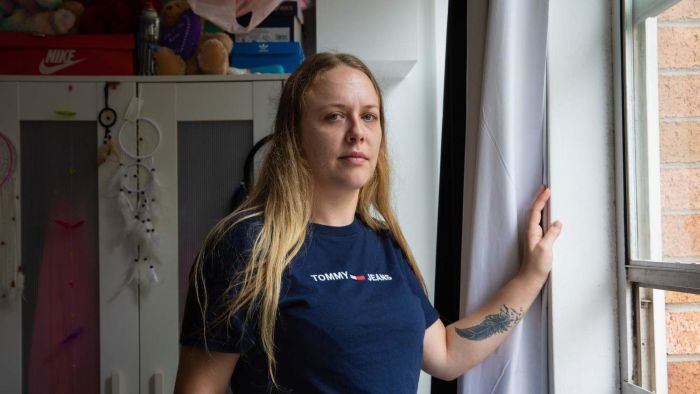 Melissa Smith ended up in hospital after a mould infection took hold of her social housing unit in south-east Sydney.
Black mould began to grow on the carpet of Ms Smith's apartment in Chifley in 2019 and it gradually spread to the ceiling and windows.
Many of the 25-year-old's belongings have been ruined by the mould but the impacts on her health are more serious.
Ms Smith wasn't sure what was causing her respiratory issues until she mentioned to her doctor that she lives in a unit riddled with mould.
"My doctor [has] given me numerous doctor certificates which say I live in rising dampness and it's affected my asthma and I need to be moved," she said.
Ms Smith has difficulty breathing at night and often wakes up feeling a tightness in her…